Business Networking Utilizing BNI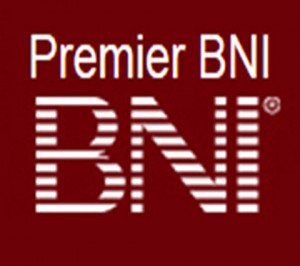 Besides the Chamber of Commerce, another place for business networking is a Business Referral Organization such as BNI or Business Network International.
BNI was founded by Dr. Ivan Misner, who is one of the world's leading experts in business networking and referral marketing.
Business Network International is a world-wide organization with hundreds or thousands of chapters and more than likely, there is a chapter in or near your town or city.
BNI is an example of an organized group of business professionals that meet on a regular basis to generate and share business leads through the philosophy of "Givers Gain".  In this type of group, there is only one business per category of professional so no one is in direct competition with each other and they all work together to generate leads for each other.
This means if you are a plumber and someone in the group runs across someone who needs a plumber, you are the first person on their mind to give a referral to – that is after you build the relationship and trust because people do business and refer business to people that they know, like and trust.  BNI members carry around your business cards just like their own so that when they meet someone that you might need your product or service, they can refer, give the referral your business card and get the person's contact information to give you the lead for follow up so you can close the deal.
It's like having 25 salesmen working for you and you are not paying them with cash, you are paying them with referrals to others for them to close more deals for themselves – a win-win for everyone!
BNI is not only a lead generator for your business, but the sales and marketing training that is available as part of your membership is "second to none".
When I moved to a new city with a new business venture, I really needed to meet some people.  I joined my local Chamber of Commerce and got involved.  Through the Chamber relationships developing, I was invited to a BNI meeting and joined my local chapter.
I met more people and generated more friends and business relationships which led to more leads, more customers and more referral sources than I would have otherwise generated.
I am still receiving business referrals from people I have met through BNI over the last nine years in the North Alabama area.  Another move as brought me to recently join another BNI chapter in new my city, Moody, Alabama (www.bnialabama.com/premier-bni) and I look forward to more new relationships and more closed business.
Again, much of my business success can be attributed to BNI and I encourage you to evaluate this option for yourself.  You may visit http://www.bni.com to find a chapter in your area or if you are in North Alabama, visit www.bnialabama.com. #BNI, #bnialabama, #business, #businessnetworking, #businesstips
---
Dona Bonnett is a business and marketing coach and consultant specializing in business start-ups and companies that would like to grow.  For more information, please visit her website at www.adrBusinessMarketingStrategies.com or dona@adrBusinessMarketingStrategies.com.