Great People Do Things Before They Are Ready
"Great people do things before they are ready." –Amy Poehler
There's a theme this month, and it's along the lines of: 'If not today, when?' Nothing is ever perfect, you can't say 'tomorrow' forever, and sometimes that means if you're going to start something, it has to be before you feel ready. Because are we ever really 100% ready?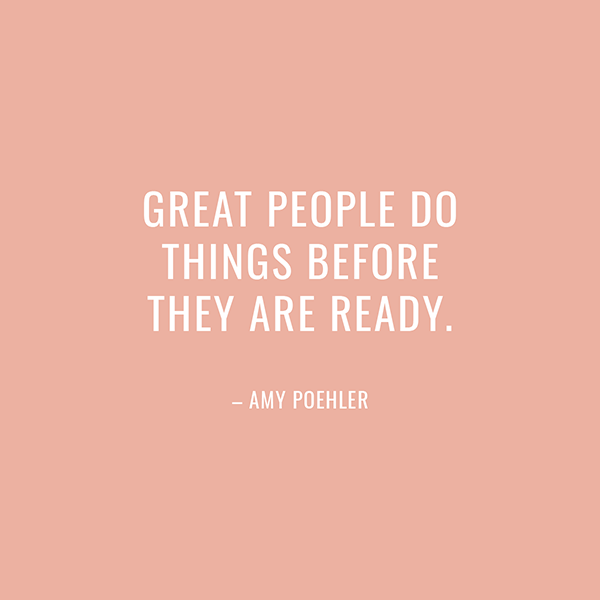 I know in my lifetime, there have been opportunities and then challenges and many times, I was either caught by surprise not not ready to make a decision or not ready take action.  What I found was that when I jumped right in there and took action, I felt a sense of empowerment to get the task accomplished.  Then, I felt a wonderful sense of accomplishment and was able to reap the rewards of that decision.
I'm listening to Amy today and jumping in. You should, too.
Get started today to take control of your life and conquer your business goals.
Are you ready?  Let's Do This Thing!  Let's do it together!  Dona
Dona Bonnett is the owner of adr Business & Marketing Strategies and provides web design and other small business services to help companies.  To learn more, contact Dona at 256.345.3993.