Happy Administrative Professionals' Day
Happy Administrative Professionals' Day!
Here is an article with 11 Fun Ways to Tell Your Assistant Thanks!
http://www.ibtimes.com/administrative-professionals-day-2015-quotes-11-fun-ways-tell-your-assistant-thanks-1891150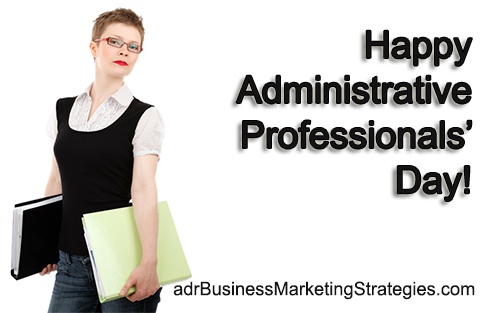 "Excellence is doing ordinary things extraordinarily well." — John W. Gardner
---
Dona Bonnett is a business and marketing coach and consultant who specializes in helping companies grow. For more information on how Dona can help your business grow, please visit her website at www.adrBusinessMarketingStrategies.com or contact her at 256.345.3993.