adr Business & Marketing Strategies wishes you a Happy Easter 2016!
Many will celebrate Easter with Easter bunnies and eggs, but this holiday is about much more.  It's about a Savior who came to earth to live as a man and give His life that we may live.
For God so loved the world
that He gave His only begotten Son
for whosoever believeth on Him
should not perish,
but have everlasting life.
John 3:16
Easter is the weekend each year that we celebrate our Risen Lord.
Happy Easter 2016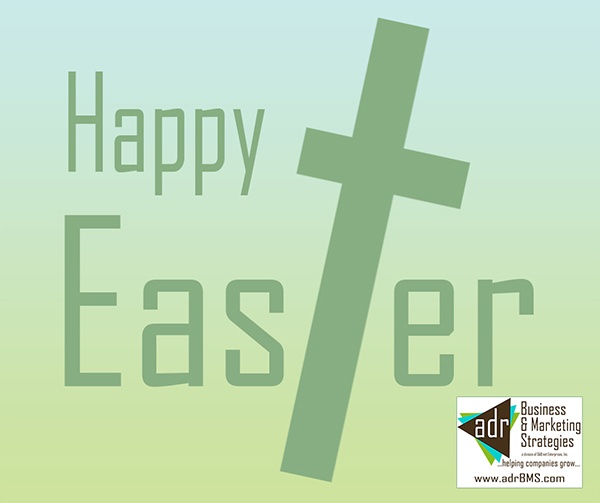 He was bruised for our transgressions
He was wounded for our iniquities;
the chastisement of our peace was upon Him,
and with His stripes we are healed.
Isaiah 53:5
---
Dona Bonnett is a business and marketing coach and consultant who specializes in helping companies grow. For more information on how Dona can help your business grow, please visit her website at www.adrBusinessMarketingStrategies.com or contact her at 256.345.3993.