I Wish You an Awesome 2015!
I would personally like to wish you a Happy New Year 2015!
2014 has been a good year with many successes and I have been doing what I enjoy the most which is being a small part of business help and strategy.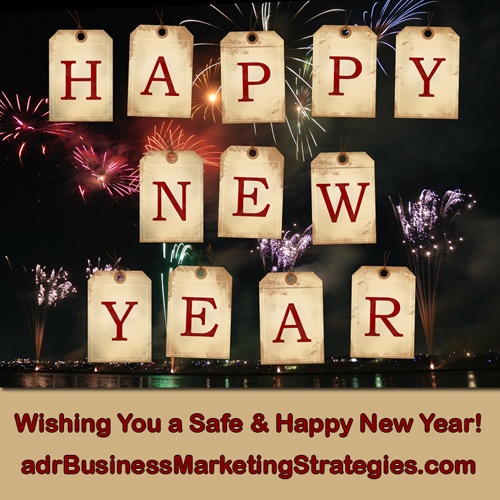 I enjoy building, growing and coming up with new ideas and strategies with each client that I work with.  Among the many projects this year, I have created new websites, helped with social media marketing, copywriting new articles and web content (and a few video productions….) and for other clients, I have worked with them for an overall marketing strategy to go to the next level in their business.
It is like putting the pieces of a puzzle together with each new and different client and every assignment is unique.  I love challenges and I love seeing people succeed whether it is professionally or personally or both!
Our country and economy has faced many challenges in 2014 and we have much to accomplish in 2015 to move forward.  I am very thankful and thrilled to be part of St. Clair County and to see the accomplishments that have been made in recent years in regards to economic development, workforce development and education in our state, our county and locally.  To see everyone working together between all of these entities for the good of all is so awesome.
Spending several years in Morgan County and Hartselle, I saw some of the same successes with how Morgan County, Hartselle and Decatur worked together to provide and improve the economic well-being to the North Alabama area.
I am so proud of these accomplishments and hope that I have been a very small part through volunteer work in my local areas, participating as a chamber member, helping people connect and working with our business community as a business and marketing coach/consultant as well as providing additional small business helps and services.
If we all continue to work together between our state and local governments, our local chambers, our professional community and local residents to educate, help young people find their best career paths, provide skill workers to encourage companies to move or expand here, bring in new companies and businesses to our area and our residents support our business communities, we can create an awesome economy for our local areas and our state, regardless of what is happening in other parts of the country.
Let's all team up together and support each other in 2014 and see what we can accomplish!
I wish you an awesome 2015!  Dona
---
Dona Bonnett is a business and marketing coach and consultant who specializes in helping companies grow. For more information on how Dona can help your business grow, please contact her at 256.345.3993.