Dona Bonnett and adr Business & Marketing Strategies would like to wish you a blessed holiday season and a very Merry Christmas 2016!
Merry Christmas 2016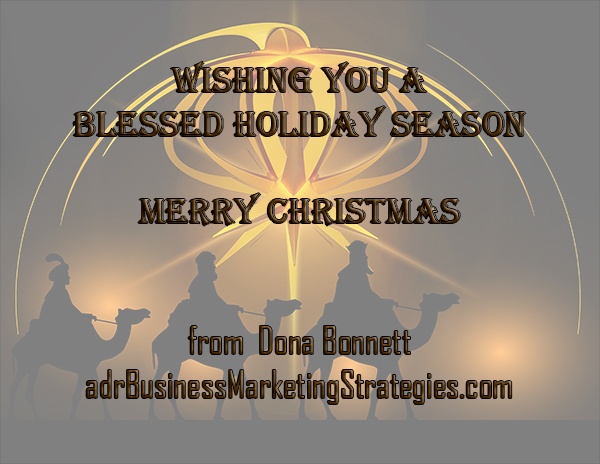 May we always remember the true meaning of Christmas as we celebrate the birth of our Savior!
---
Dona Bonnett is a business and marketing coach and consultant who specializes in helping companies grow. For more information on how Dona can help your business grow, please visit her website at www.adrBusinessMarketingStrategies.com or contact her at 256.345.3993.