Odenville Business Association
I had the honor of speaking at the Odenville Business Association last night regarding my business, adr Business & Marketing Strategies, along with some marketing tips.  This month's meeting was at Louie's Pickles & Italian Deli.  We enjoyed a meal together with some awesome spaghetti from Louie's with a tasty desert from Charlie's BBQ.  Meal was sponsored by Trese Mashburn.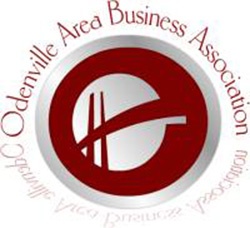 The Odenville Business Association is a great addition to the city of Odenville and a wonderful business support organization.
We meet the first Monday night of each month at 6:00 PM and I encourage you to join us, especially, if you have a business in the greater Odenville area.  Our next meeting will be Monday, March 7, 2016.
Let's all work together this each and develop a rockin' business team because Together Each Achieves More!
The Odenville Business Association has a Facebook Page as well as a Group so please utilize it to keep up with what's happening.  We have several ideas in the works for projects that our association will work on so hope to see you next month!
---
Dona Bonnett is a business and marketing coach and consultant who specializes in helping companies grow. For more information on how Dona can help your business grow, please visit her website at www.adrBusinessMarketingStrategies.com or contact her at 256.345.3993.